Thank you for taking the time to learn a little more about me. I am an independent certified massage therapist based in Bucharest. I offer high quality professional massage for the elite and non sexual companion for the events, dinner dates, private tour guide. 
I love helping others through my therapeutic touch. I am a polite and courteous professional who enjoys meeting new people. I am open-minded, fun loving  discrete and up for a good time.
Therapeutic needs vary from person-to-person and from day-to-day. 
I use a combination of methods based on your needs.
The best part about a having a massage therapist come to your home versus the spa: you don't have to drive home. You don't have to deal with the outside world. You don't even have to get dressed (your therapist may appreciate if you wear a robe, though)!
So you can relax, rejuvenate, and continue to grow healthier wherever you go.
PS: I love being spoiled. Email for sending me an amazon gift card you find below.  
( eusitu2000@gmail.com )

I prefer older, more mature respectable and polite gentlemen!
I am easy going, a good listener and, can carry on a conversation on any given topic.
***All services are strictly professional.  Please do not request anything that is sexual in nature or i will stop the session and you will be required to pay the full price regardless of the actual length of session given.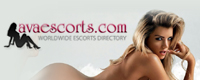 Brighton and Mid Sussex Escorts